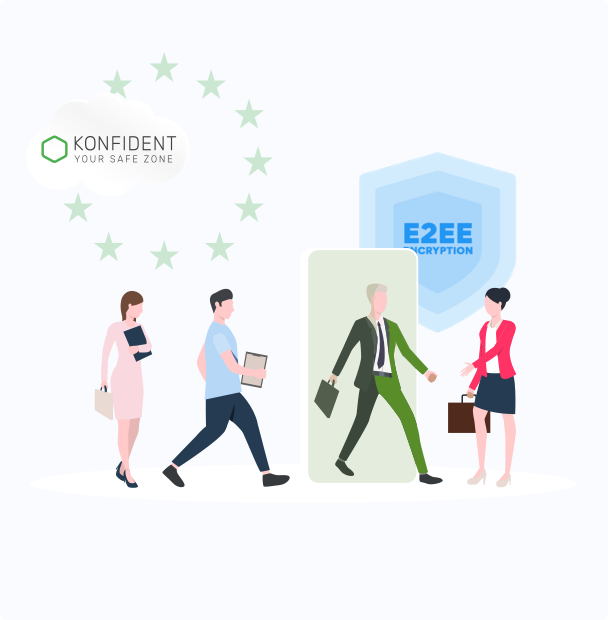 Role management with secure End-to-end encryption
In Konfident, you easily create users and user groups. As part of the process of creating users, user roles are also assigned. End-to-end encryption (E2EE) offers flexibility and accessibility for the public cloud, with the security of a private data center, where only authorized people can access the information being handled.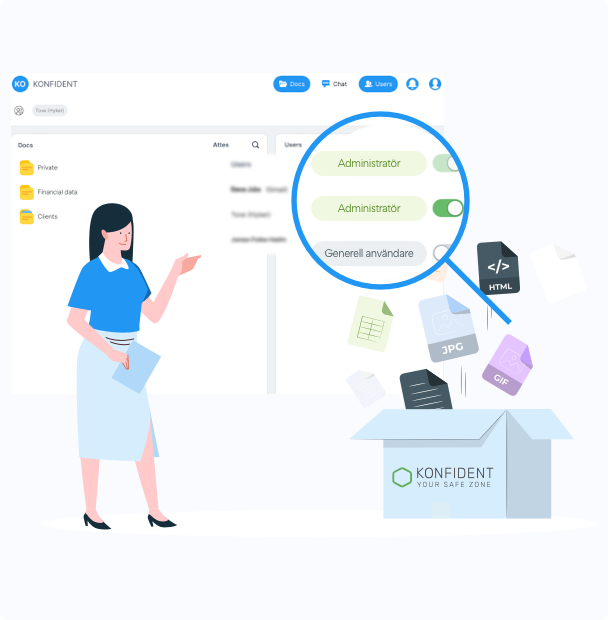 Security and traceability in all events
With Konfident, you get a role management tool that ensures that only trusted users have access to the information shared, as well as an unchanging activity log that provides full traceability of all events in a project.
I want to know more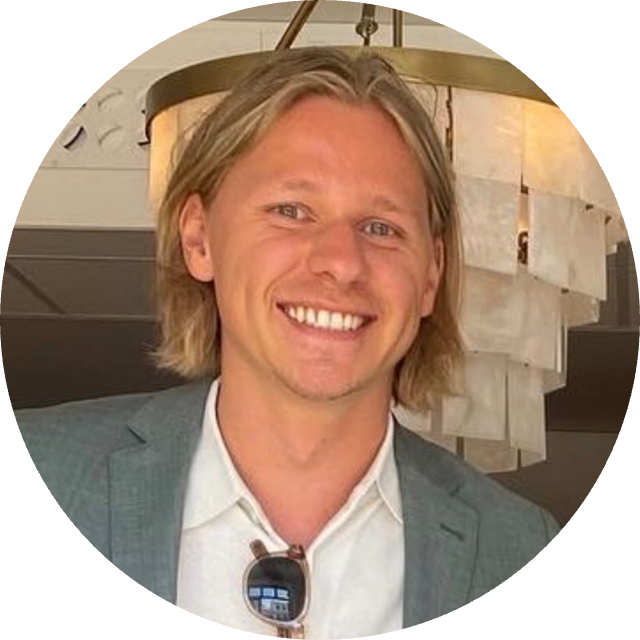 Kei Petersson
Sales
Protect information

for trusted users with role management

Choose a flexible cloud service for secure communication and file sharing within your team and with your clients, with flexible role management and assignment of permissions.

Contact me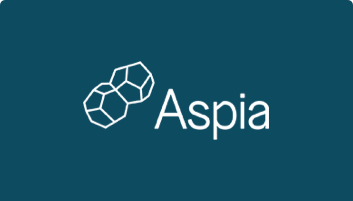 Aspia
Aspia uses our secure collaboration tool Konfident to protect its customers' confidential documents.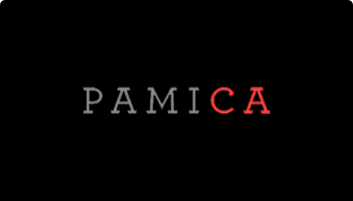 Pamica AB
Swedish entrepreneurial investor Pamica AB shares confidential information with investors via Konfident.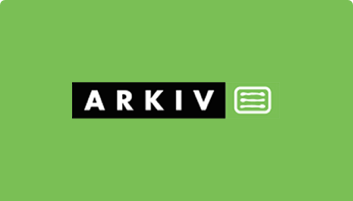 Arkiv Redovisning
The Gothenburg company Arkiv Redovisning AB uses Konfident to communicate with customers and comply with the GDPR.